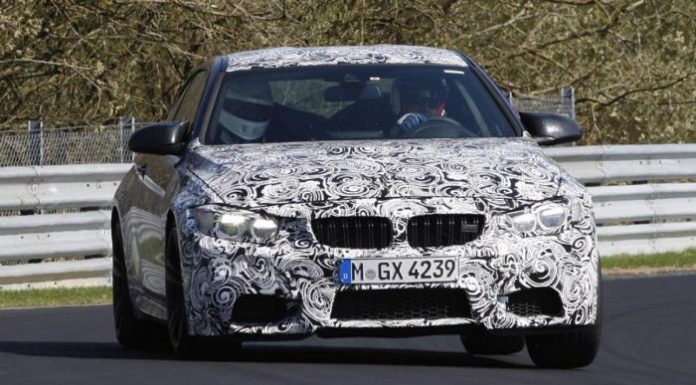 The 2014 BMW M4 has been spied undergoing performance at the legendary Nurburgring complex yet again showing just how development of the high-performance M-division car is coming along.
The following images show two BMW engineers in the cockpit, indicating that BMW has begun testing the car with a passenger rather than just the driver and going for full-paced laps at the 'Ring.
As you probably already know, the new BMW M4 will be based off the also brand new 2014 BMW 4-Series and will supersede the current 2013 BMW M3 coupe.
Separating the BMW M4 from the regular BMW 4-Series will be a more aggressive front bumper featuring different air intakes as well as a black twin-spoke kidney grille design similar to the BMW M6 Gran Coupe's grille.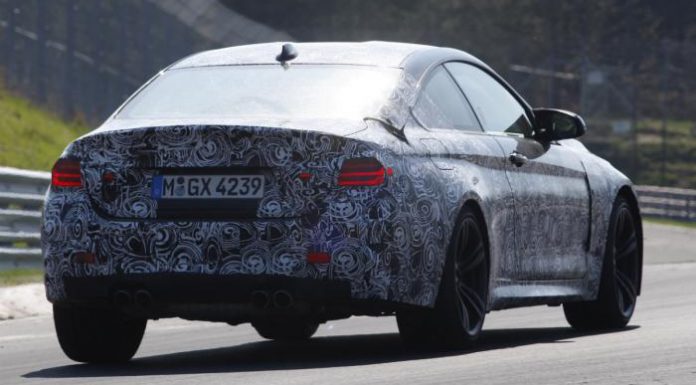 The 2014 BMW M4 will feature a smaller engine than the current BMW M3, except its twin-turbo straight six will still produce 450hp and even more torque than the outgoing V8 engine.
The 2014 BMW M4 is expected to be released late this year.
[Via AutoExpress]