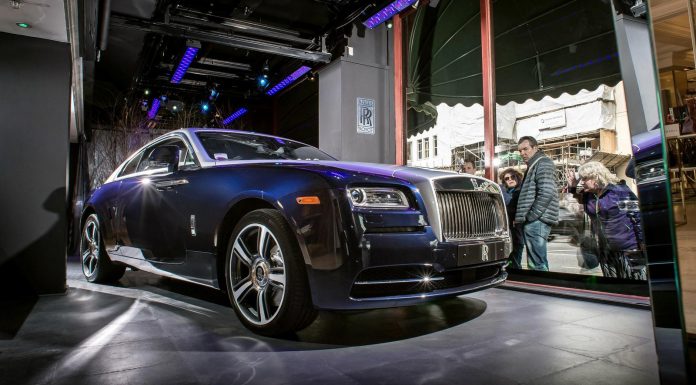 Harrods the luxury department store in the UK is without doubt one of the most esteemed places to sport luxury marques in the UK, Carparrazis will tell you that too! And that's why Rolls-Royce Motor Cars has decided to launch the Rolls-Royce Wraith in the UK by displaying it for a week at Harrods in Knightsbridge, London till Saturday May 4.
The Rolls-Royce Wraith officially made its debut at the Geneva Motor Show 2013 and Torsten Müller-Ötvös, CEO Rolls-Royce Motor Cars, remarked that the Wraith promises the sense of adventure and speed that drove their founding forefather. He said the Wraith's starting point is luxury, refinement and quality, adding that traits remain as important to Rolls-Royce customers today as they were more than a century ago.
In that regard, Harrods Media Sales Director, Guy Cheston, said,
Harrods is at the forefront of promotional opportunities for the world's most esteemed automotive brands, and we are delighted to have on display the most anticipated car release of 2013. The Rolls-Royce Wraith epitomises luxury, style and innovation, and is certain to attract attention from our international clientele.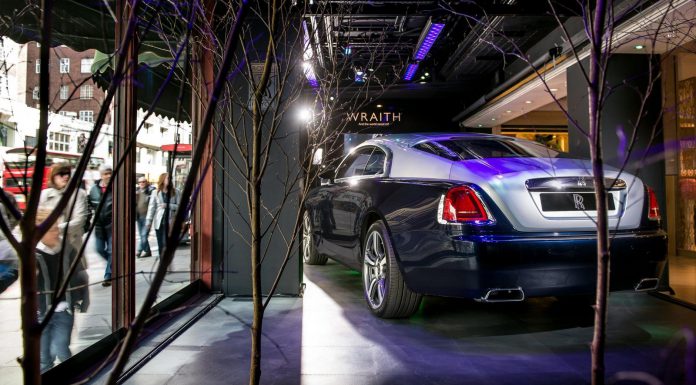 The one on display at Harrods features Midnight Sapphire paintwork with an upper two-tone in Cassiopeia Silver. The interior is done in arctic white and navy blue leather scheme; you shall find RRs embroidered on the headrests too not to mention the Canadel Panelling in Santos Palisander. The passengers will enjoy the glowing stars in the roof at their own pressure with the press of a button.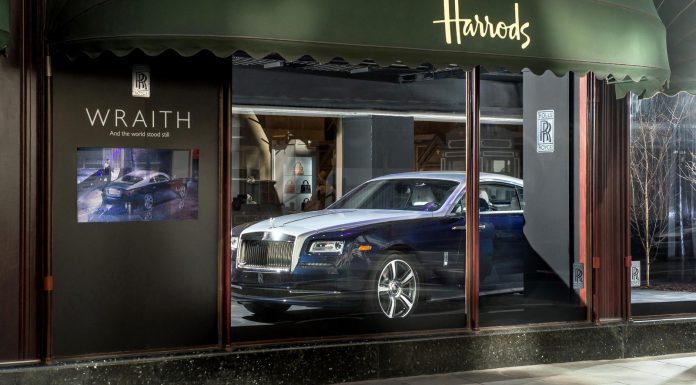 Just a recap, the Rolls-Royce Wraith develops 624bhp and 800Nm of torque from a 6.6 litre twin-turbo V12 with direct petrol injection. This makes it the most powerful Rolls-Royce ever! This means the Wraith will hit 62mph in just 4.6 seconds and go on to an electronically governed top speed of 155mph. The power is routed through an eight speed, automatic ZF transmission to the rear wheels.