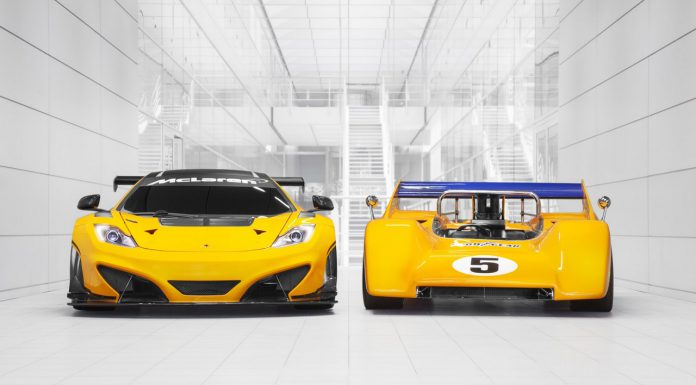 McLaren built its racing name largely due to the Can-Am series and thats why as part of their 50th anniversary celebrations, the British marque has decided to showcase legendary race cars that were used in the series back in the 1960s and 70s at this year's Goodwood Festival of Speed. Alongside them, the McLaren 12C GT Can-Am Edition will also be shown, as you can see from the video below, they are showing track action of the 1970 McLaren M8D race car and the McLaren 12C GT Can-Am race car.
Just what cars are we talking about when we mention McLaren at Can-Am series? Remember, during this era in the 60s, McLaren was dominating the Can-AM series where in 1967 they won five of six races and 4 of six races in 1968 with a number of them having Bruce McLaren as the race driver. The cars included the M8D which used a Chevrolet 7.6-litre giving 670bhp, the McLaren M8C which was released in 1970 as the production version of the M8A factory car. Due to its new restructured body, the car earned the nickname of the "Bat Mobile"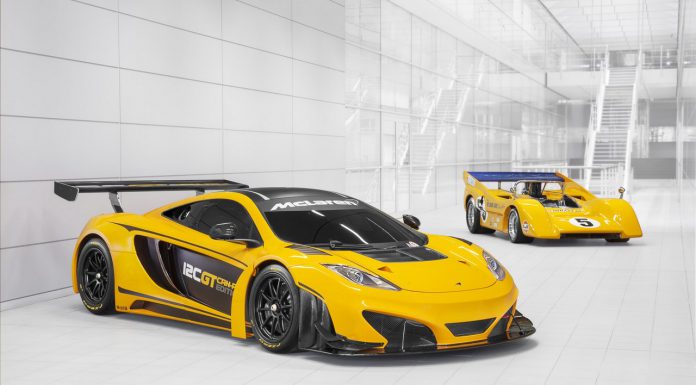 We can't go further without mentioning their latest creation which is the McLaren 12C GT Can-Am Edition inspired by great racers like Bruce McLaren and Denny Hulme. It's powered by an unrestricted version of the 3.8-litre twin-turbo engine in the 12C GT3. Also, not found in the 12C GT3 race car is the optimized aerodynamics package, to provide even greater levels of downforce, and a passenger seat too!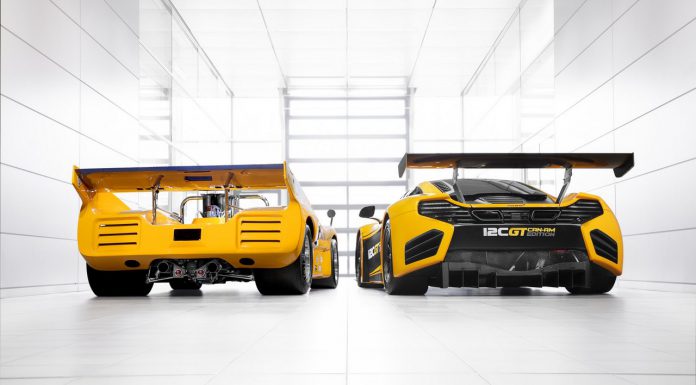 McLaren Automotive says that the track-only 12C GT Can-Am Edition will be produced in not more than 30 units and the first tribute to the first ever McLaren with the Can-Am name since 1972.