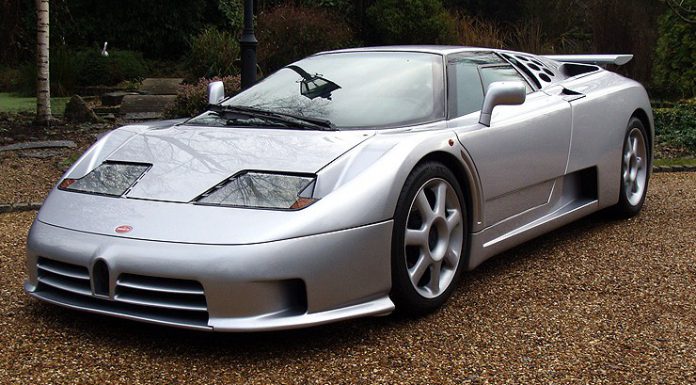 British prestige and racing dealership Oakfields are offering a very rare Bugatti EB110 fettled by Brabus. It is one of only two cars to receive the Brabus treatment. This particular car benefits from a bespoke blue and black leather interior, Brabus side sills and a custom quad-exhaust system. It is the only EB110 SS
The Bugatti EB110 SS featured a mid-mounted 3.5L V12 with dual overhead cams and four turbos producing 550hp. None of that changes for the Brabus version. It instead gets a different exhaust layout which differentiates it from standard cars.
The price for this unique historic supercar? £450,000.