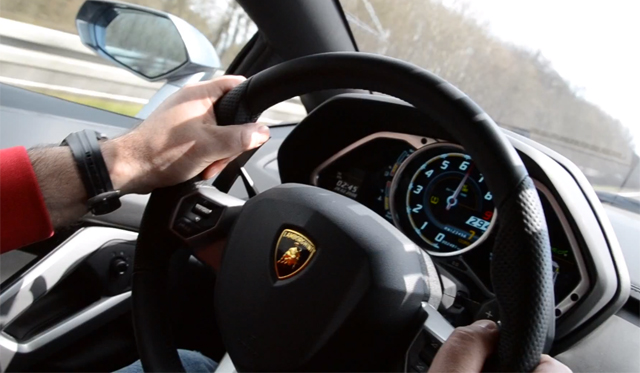 Driving 300km/h in a silver Lamborghini Aventador is certainly not an opportunity which comes by often, but Mert Ozturk on YouTube recently had that very chance ride-along and filmed the following clip from inside the expensive Italian supercar.
As we're sure you know, select parts of the Autobahn feature no speed limits and consequently, drivers can truly test the limits of their cars when speeding down the left-hand lane along this massive highway network.
Thanks to the lack of commentary in the following clip, the insane exhaust note produced by the 6.5-liter V12 engine found in the Lamborghini Aventador has been captured beautifully as the 670hp Aventador speeds past regular family hatchbacks and sedans!