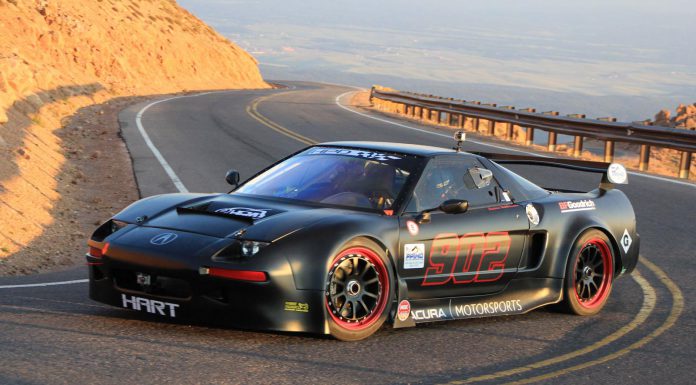 In a move that has caught the automotive world by somewhat of a surprise, Honda has made official their plans to contest the infamous Pikes Peak Hill Climb with no less than ten cars.
There is no question that Honda has a history at the world famous hill climb, but with their current model range few would have guessed such a strong presence this year. The program will include everything from a classic Acura NSX to the new Honda CR-Z. Other cars include the Acura Tl SH-AWD and Honda Fit EV (a bit of a surprise to us, if we are honest). The final six entrants will be fielded by various Honda motorcycles.
Two-wheeled enthusiasts should expect to see models including the Honda CRF250R, CRF450R, CBR1000RR and CBR600RR. An ATV will also be raced. But for those of who keeping track, you will undoubtedly notice there are only 9 models listed. The tenth and final entry will be revealed closer to the race, with none other than Le Mans veteran and current IndyCar star Simon Pagenaud.
We are looking forward to Honda's sudden motorsports resurgence and wish them the best of luck at Pikes Peak. We'll keep you posted as anything new breaks.