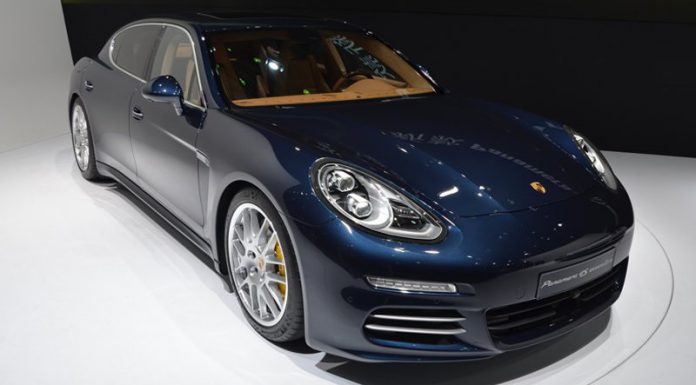 The Porsche Panamera 4S Executive has been unveiled at the Shanghai Auto Show 2013. The Executive range is essentially an extended limo version of the Porsche Panamera. It offers more length which is something that the Chinese market values. Perfect that Porsche should choose China to unveil it then!
The example on display is a Porsche Panamera 4s, yet the Executive body style is also available for the Porsche Panamera Turbo. Both cars gain an additional 15cm in the wheelbase. The Panamera Executive may also be sold in America, but will not be sold in Europe.
The Porsche Panamera 4S Executive gets a twin-turbocharged 3.0-litre V6 engine that replaces the 4.8-litre V8. The new engine has a max power output of 410bhp and peak torque output of 520Nm.