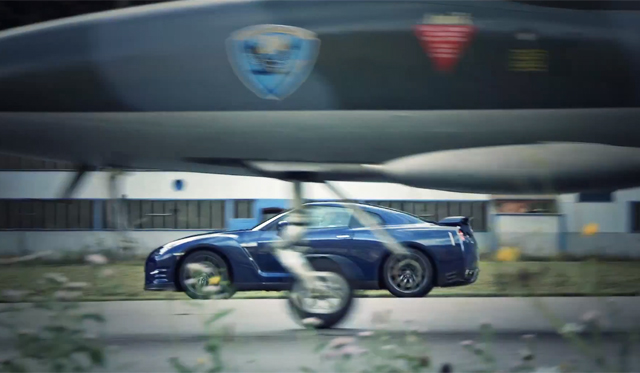 How can you compare a supercar's acceleration capabilities when it's already proven to be faster than almost anything on four or two wheels?
Well, in the case of the 2013 Nissan GT-R, German Publication 'N_Magazine' decided to pit it against the 22,000hp Hawker Hunter jet aircraft.
Top Gear arguably started the craze of racing supercars against jets when Richard Hammond took on a jet in the mighty Bugatti Veyron.
Unless you speak fluent German, most of the video may irrelevant but if you're still interested in the race, just skip to the 4 minute mark to watch the all-wheel drive Nissan GT-R give the 1950's jet aircraft a real run for its money!