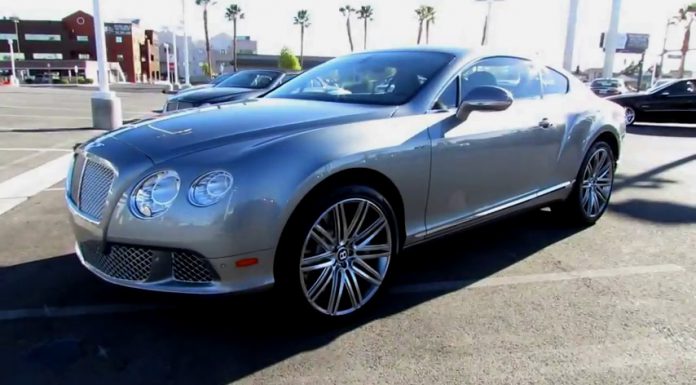 The 2013 Bentley Continental GT Speed still holds the record for the fastest Bentley ever made at 205mph which is 1mph faster than the Bentley Continental Super Sports, it even received a convertible model earlier on in the year, both of them are still new to the company in the Continental range. In that regard and having brought you several of its news, YouTube user saabkyle04 has recently made a walk around video on one of them reviewing deeply its features in the video.
He visited the Towbin Motorcars a luxury car dealer in Las Vegas, Nevada who allowed him to shoot with one of their cars. Nothing short of what we have told you before but the video allows you to listen to the exhaust start-ups and revs. In depth interior review in the video are fancier when you see them live not to mention the various features in it which you see in operation.
The W12 engine that is fed by two turbochargers makes it sound even beastlier than the words could actually explain, accompanied by other features such as the wireless unlock and lock door feature done while the key is in the pocket by tapping on the door handle. There is definitely so much more behind the 2013 Bentley Continental GT Speed.