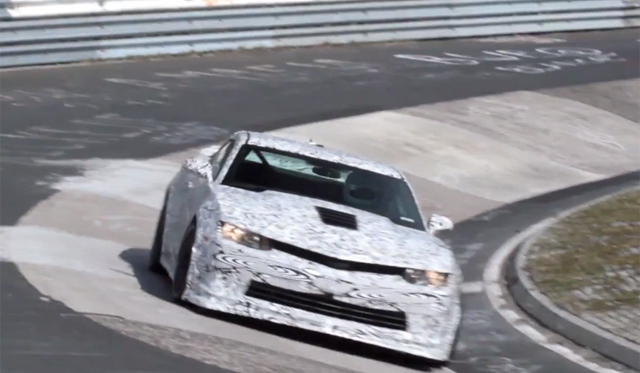 The 2014 Chevrolet Camaro Z/28 is arguably the most extreme Camaro ever produced.
While it may pump out 80hp less than the 580hp Chevrolet Camaro ZL1, it's even more track-focused and is three seconds faster around Chevrolet's test track than the ZL1.
As a result, it only seems inevitable that the 2014 Chevrolet Camaro Z/28 will beat the ZL1's Nurburgring lap time of 7 minutes, 41 seconds and based on the following clip, testing for such a venture has already began.
Thanks to Nurburgdale on YouTube, a heavily camouflaged Z/28 prototype was spotted speeding around Green Hell and the following clip showcases that and the Z/28's insane exhaust note!