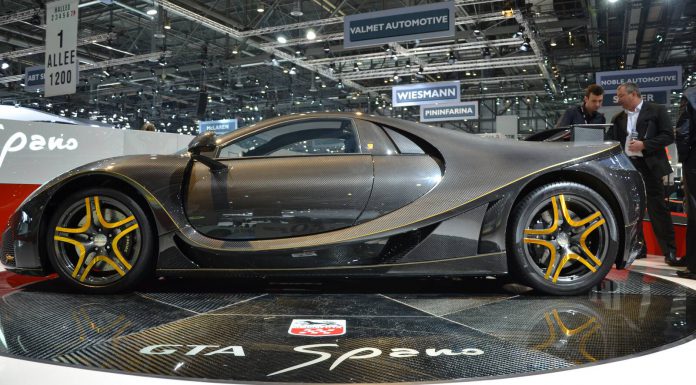 Top Marques Monaco 2013 will take place from the 18th of April to the 21st and the updated Spanish supercar the GTA Spano will be shown at the event, it appeared earlier on in March at the Geneva Motor Show 2013. This will be the 10th anniversary of the Top Marques Monaco and the fourth participation running of Spania GTA in this fair.
Good news is that the Organizing Committee has decided that GTA Spano will once again be featured on the main poster which will be 9 meters tall on the Grimaldi Forum Building, the GTA Spano will also occupy the biggest space in the building at 82m2
The updated GTA Spano will feature the latest version of its own engine which is set to pump out 900hp, up from 820hp of the standard car, as well as an electronically-limited 1000Nm of torque, and increase of 40Nm's from the original GTA Spano. Consequently, this updated version will hit 100km/h in just 2.9 seconds and hit a top speed of over 350km/h.Its chassis has been created by combining carbon fibers, titanium and Kevlar.