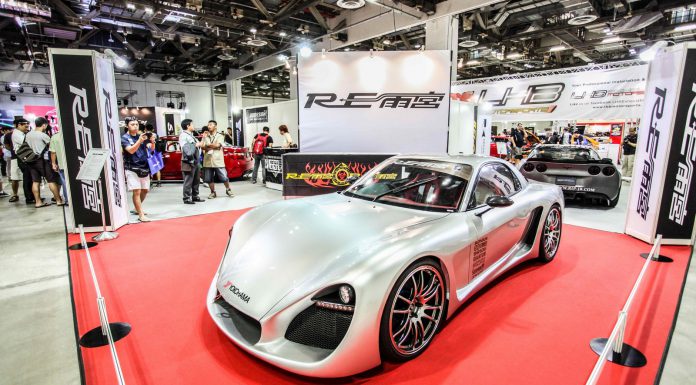 We have showed you part of the Tokyo Auto Salon Singapore 2013 that took place at the Marina Bay Sands Expo and Convention Centre, from April 12-14. This part of the gallery shows the various sports cars that were showcasing and again, courtesy our friend and photographer Fidoklik from Indonesia.
The cars were plenty; KBS Motorsports was showing a Ferrari 458 Spider fitted with a Novitec Rosso tuning package, a yellow Lamborghini Gallardo Spider by 9Tro who were also showing an Aston Martin V8 Vantage. Other than the named cars there was also a Lamborghini Aventador by Angelwax, Audi R8, a Corvette C6 by RK Design, BMW F10 M5 by Robson Design and also European tuners as Brabus and Techart who require minimal or no introduction here.
The Tokyo Auto Salon has been with us for 30 years now and is one of the most influential car shows of not only in the Asian continent but outside its boundaries too, but now and for the first time in 30 years, the auto salon took place in Singapore, island city-state off the southern tip of the Malay Peninsula.