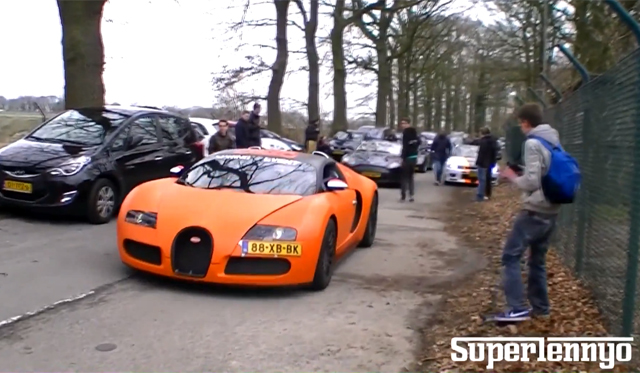 At a recent automotive event in the Netherlands, dubbed the 'Spring Event', the matte orange and black Bugatti Veyron produced by JD Customs was in attendance and even went on some high speed runs with the following clip showcasing the French supercar drag racing a Lamborghini Gallardo LP550-2 Bicolore.
The car was created in celebration of the annual Kings Day in the Netherlands which will be especially important this year as the reigning monarch Queen Beatrix will step aside with King Willem-Alexander taking the throne.
Although the outcome of a drag race between the mighty Bugatti Veyron and a rear-wheel drive Lamborghini Gallardo might seem obvious, it still makes for a video well worth watching!