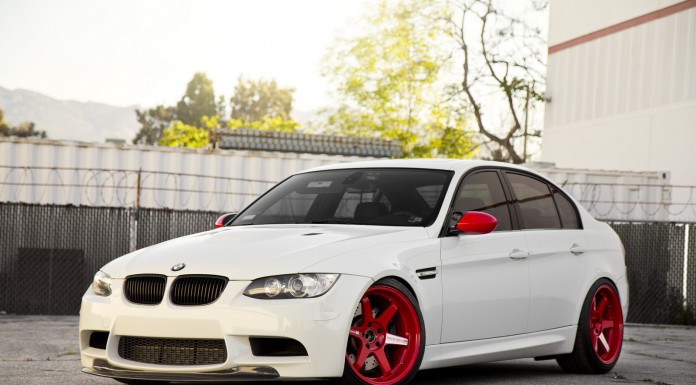 Tuner Mode Carbon is back again showing us how well their products are faring amongst various dealers, they take us to WPI Motorsports a tuner based in Huntington Beach, California who did a project based on a BMW E90 M3. The four door sports sedan was fitted with a Mode Carbon Variant 1 GTS Spoiler assisted by KW V3 coilovers in the suspension system.
The wheels used were Red Volk TE37's sizing 19×9.5 inches in the front axle and 19×10.5 inches in the rear axle. To allow for efficient drivability, M3 was also fitted with H&R spacers in sizes of 18mm front and 15mm rear. This project was dubbed "The Sled"
The car is painted in white but not only does the red theme go on the wheels, it also featured on the side mirrors driving the combination home too well.