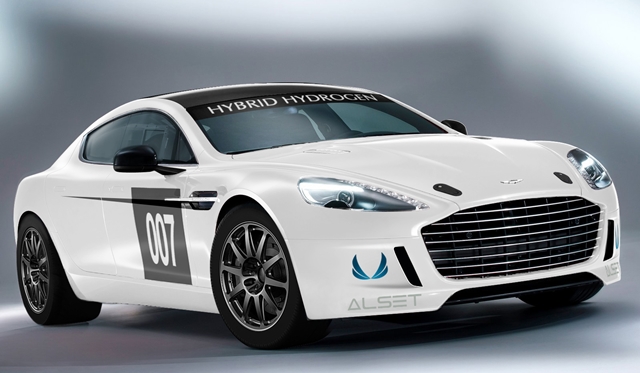 Aston Martin is ripping up the record books at the 41st ADAC Zurich 24 Hours of Nurburgring next month as the famous British sports car brand is to race a pioneering hybrid hydrogen car which is based on the Rapide S and is arriving in Aston Martin showrooms worldwide this month.
The vehicle will become the first hydrogen-powered car to compete in an international event as well as the first zero CO2 emissions sports car to complete a race pace lap at the Nürburgring 24-hour race. In partnership with hydrogen experts Alset Global, the engineers have developed a unique prototype twin turbocharged 6.0-litre V12 engine that will power the Nurburgring car.
Capable of running on pure gasoline, pure gaseous hydrogen, or a blend of both, the Hybrid Hydrogen race car showcases Aston Martin's commitment to engineering innovation and underlines the reliability and safety of today's hydrogen technology. In pure hydrogen mode, they aim to show that a zero emissions lap of the Nordschleife is possible while emitting virtually only water from the exhaust.