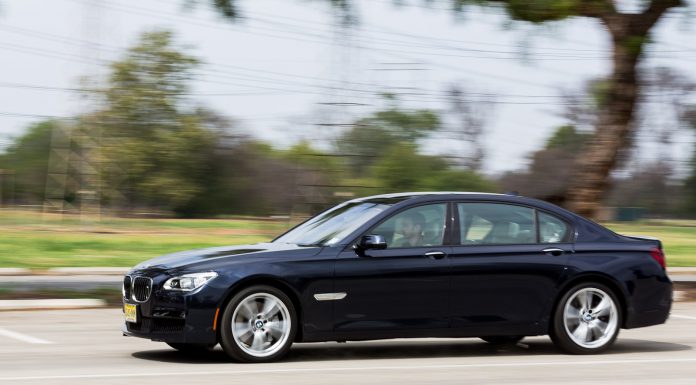 Recently, GTspirit had the opportunity to review the brand-new 2013 BMW 760Li, a post which you can view here. We felt the car was fantastic enough to warrant a video review documenting our first impressions, which you view just a few centimeters below this sentence. The internet is great, isn't it?
http://www.youtube.com/watch?v=16-3wGYuZtI
For those of you who have not had the chance to check out the review yet (you really should), here is the quick rundown. The BMW 760Li is a car seldom spotted, thus leaving it sorely overlooked by much of the petrolhead collective. Both are fates that should never befall a car of such an impressive nature. It is a car that plays its specified role as an ultra high performance luxury sedan to a T. And for those who simply fail to see the need for a $140,000 BMW, take solace in the fact that BMW is continuing to produce a 500hp+ V12 in 2013. That is the single most staggering fact about one of the most staggering cars BMW has ever made.
So, yeah, we definitely liked it. While text reviews are always a good read, video adds another element seldom captured by words alone. Take a look at the video above for a more intimate look at our first reactions to the untamed luxury that is the 760Li.