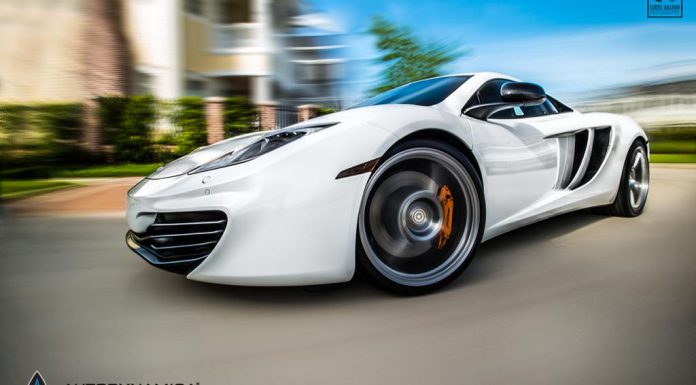 Another day and another Photo Of The Day addition.
This time our image comes courtesy of Curtis Sullivan Photography who managed to snap the following image of a white McLaren MP4-12C for a local shop.
While many of our Photo Of The Day's here at GTspirit feature images without outlandish editing, this image clearly has a lot of background blurring, but in this case, that only helps to enhance the image as it brings the British supercar straight into focus.
Be sure to check out Curtis' Facebook page for more stunning images!