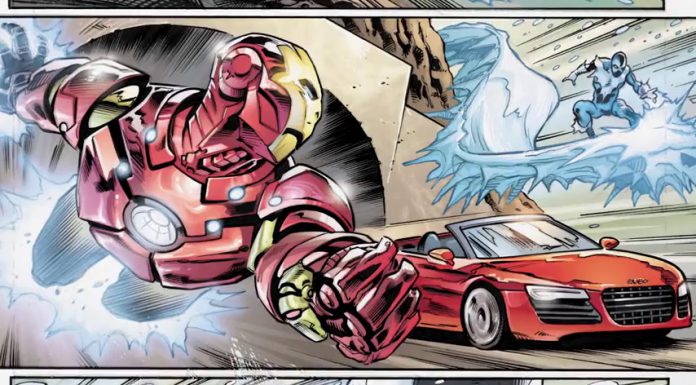 The 2014 Audi R8 will be the supercar driven by Tony Stark in the upcoming Marvel's Iron Man 3 movie set to premiere on May 3rd. We also showed you a photo of Tony driving a white Audi R8 E-Tron which was confirmed to be used in the movie replacing the proposed Acura NSX.
In a new development connected to the same story, Audi has teamed up with Marvel Comics to give fans a chance to make comic book history! All they are asking for is that fans and interested persons should craft the final frame of Iron Man's battle against the Blizzard's attack. You are allowed to use sketchpads, cameras and any other technology or even the old fashioned way to craft this ending.
After doing that, head over to Steer The History for a chance to see your name in a marvel comic book. Below is a video explaining the idea behind this new development by Audi and Marvel Comics. It's abou time you showed your talent in creativity!
http://www.youtube.com/watch?v=QZ8ZpIK3YjU