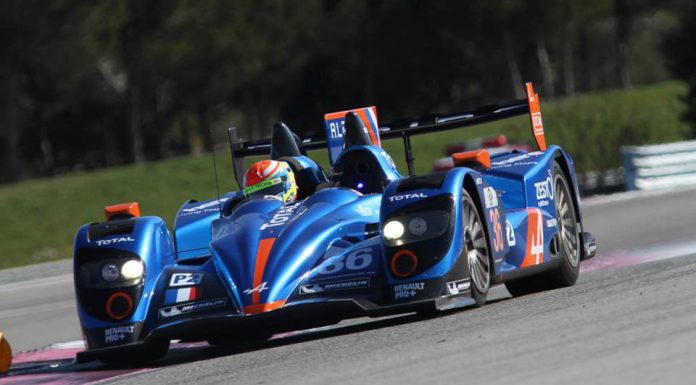 It has been over 35 years since Alpine last graced the asphalt of a race track in anger — a streak that will come to a close at the first round of the European Le Mans Series this weekend at Silverstone.
Spearheading Alpine's return is Le Mans stalwart Signatech-Alpine (formerly Signatech-Nissan), who had the following to say about the brands return to motorsport.
"The whole Signatech-Alpine team is ready to take on the challenge and bring the Alpine legend back to life for thousands of fans looking for a great start! Since the announcement of Alpine's comeback, the world media has underlined the enthusiasm this
news has provoked, even the young generation have taken to Twitter with 'Alpine is back' and they want everyone to know it!"
Signatech have announced their driver line up for Silverstone will be headed by experienced racer Nelson Panciatici. Signatech have confirmed their continued partnership with tire supplier Michelin, with whom they have been testing with at Castellet over the past few months in preparation for this weekend's European Le Mans Series opener.
Renault boss Carlos Tavares will reportedly be making the trip to Silverstone in order to see the team's first race. The stage has been set and we all wish Alpine the best in their comeback to professional motorsport.