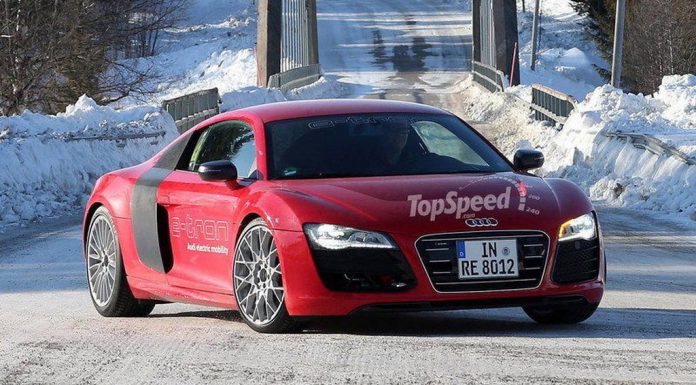 After debuting numerous concept variants over the past few years, Audi's fairly recent announcement that the Audi R8 E-tron had been dropped from Audi's future line-up, we were unsurprisingly shocked.
What's more, Audi is continuing to market the Audi R8 E-tron, most notably with its upcoming appearance in Iron Man 3, suggesting the Audi R8 E-Tron may not be dead completely and could eventually reach production in the coming years.
Although nothing has been confirmed, recent spy shots showcasing the Audi R8 E-Tron winter testing indicate that Audi may not have cut the car's hypothetical circulation off just yet.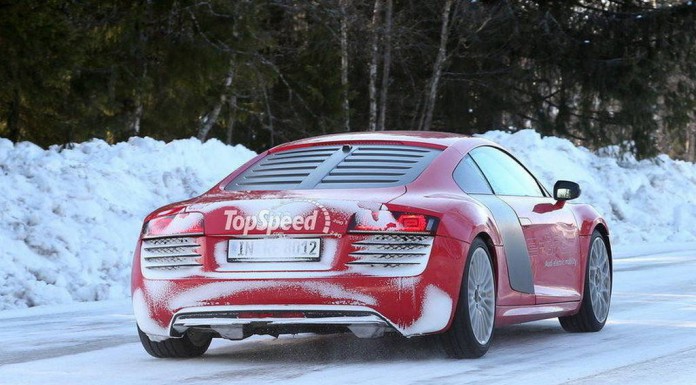 With that being said, Audi could simply be using the body of an Audi R8 E-Tron to further test its advanced electric powertrain and systems.
However, we're hopeful that Audi is simply withholding from releasing the car until the electric supercar market really kicks off!
[Via TopSpeed]