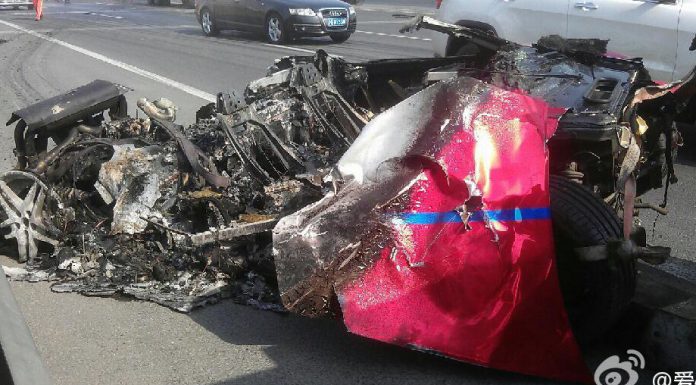 Sadly, we have another Ferrari accident to report on today. It seems that a Ferrari F430 was involved in a massive motorway pileup in Beijing yesterday. The pictures reveal a truely shocking scene involving the red Ferrari F430, another passenger car and a large freight lorry.
Its difficult to work out what happened simply from looking at the pictures. However, it does appear as though an accident occured which then caused a fire. The truck has fire damage, the car closest to it is completely burnt out, the Ferrari F430 looks to have suffered most with accident damage and a burnt out engine and body shell.
According to Chinese sources, the driver of the Ferrari F430 died at the scene whilst three others were taken to hospital. The accident caused 5 km of congestion on one of Beijing's busiest roads.
The final picture in the gallery shows what the car looked like before the accident.
[Pic by Xite1893]