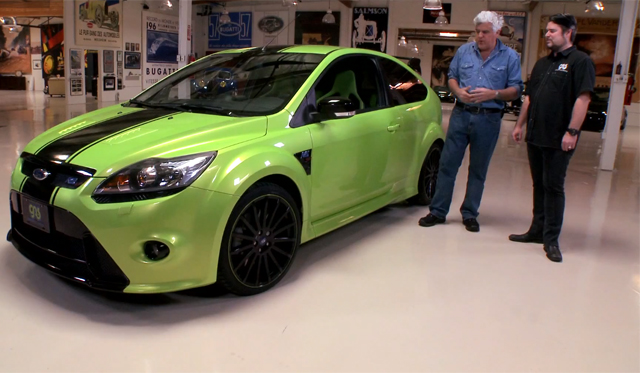 Even though the vast majority of the cars featured on Jay Leno's Garage are full-out supercars, the following Ford Focus RS could give some supercars a run for their money in twisty canyon roads and is more than worthy of a spot on the popular web-series.
Just how could a Ford keep up with such supercars? Well, the following Ford Focus RS has been tuned extensively by Galpin Auto Sports and English tuner Mountune meaning it now delivers 420hp. That equates to 115hp more than the stock 305hp Ford Focus RS.
What's even more amazing about this particular Ford Focus RS is the fact that it's retained the front-wheel drive of the standard car and Leno even comments that while it does have some torque-steer, it's not at all intrusive.