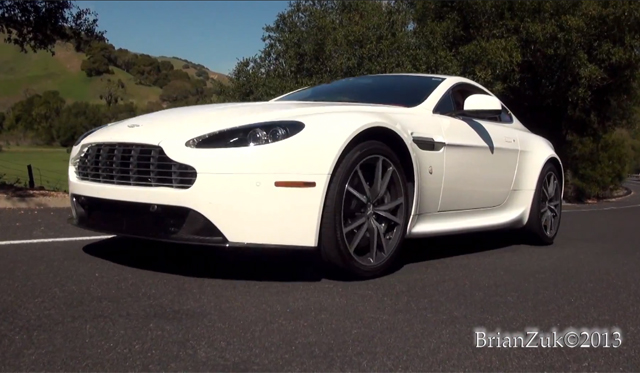 In standard form, the Aston Martin V8 Vantage is already one of the loudest supercars on the market. As a result, you'd think an owner would have to be extremely brave to ever fit the car with an aftermarket exhaust, but the owner of the following V8 Vantage filmed by BrianZuk did just that!
When modifying such a high-end exotic, where do you turn? Well, in this case, the owner turned to exhaust specialists Capristo and had their 2012 Aston Martin V8 Vantage fitted with one of the company's famous lightweight Capristo exhaust systems.
This particular set-up consists of a remote which allows the operator to either open or close the exhaust valves at the press of a button and has the following clip highlights, the difference between the two is immense!