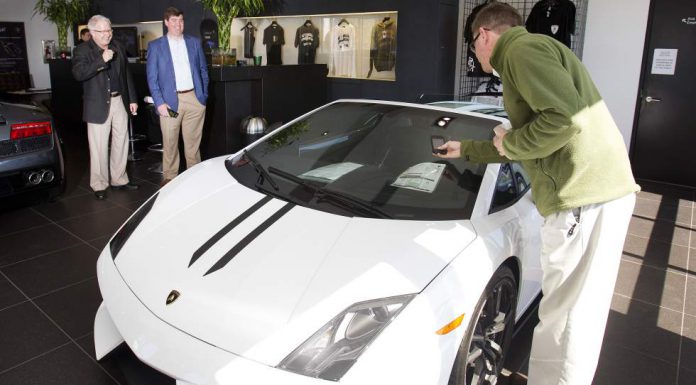 One very lucky golfer could be handed the keys to a $270,000 Lamborghini Gallardo LP570-4 Performante if they can just score a hole in one at a Greensboro golfing tournament.
The car is being offered up for the State Farm Charity Golf Tournament for Habitat for Humanity of Greater Greensboro and according to Golf Digest, the chance of scoring a hole in one in golf is just 1 in 48,000.
The Lamborghini Carolinas dealership in Greensboro is the place behind this epic promotion and all money raised during the event will go straight to the Habitat Christian ministry which works to improve living conditions for low-income households.
[Via News Record]