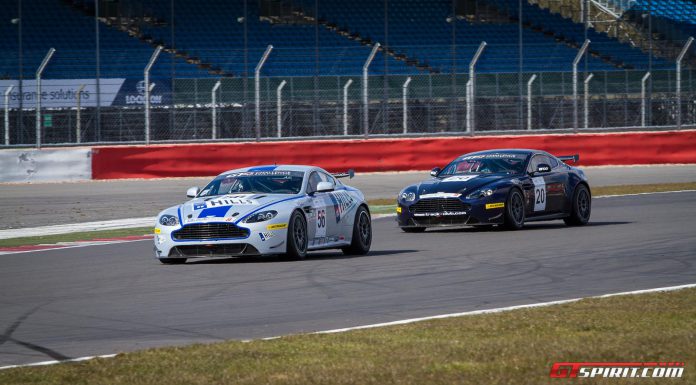 GTspirit attended the Aston Martin Owners Club at Silverstone, Northampton, United Kingdom on 6th April 2013. It was a chance for Aston Martin enthusiasts to showcase their pride and joy, both trackside and around the paddock.
The day featured various races including, Intermarque, "Equipe" GTS, and AMR GT4 Challenge of Great Britain. There were other cars on display in the pits and paddock. Including a Jaguar XK120, Porsche 911, Porsche 911 GT2 and Aston Martin's own display of the stunning Vanquish. The only thing missing was James Bond himself!
The day not only hosted new Aston Martins but some of their classic models. This year sees Aston Martin celebrate 100 years of their company and the AMR GT4 Challenge was held for 100 minutes to celebrate. The race had the usual mandatory pit stops and driver changes and started with a rolling start to add some excitement for the spectators.