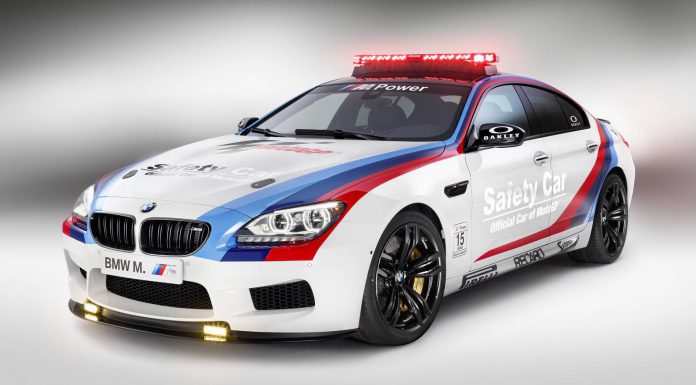 BMW has finally taken the wraps off the 2013 MotoGP safety car with the unveiling a specially equipped BMW M6 Gran Coupe.
The new safety car will make its debut at the season-opening MotoGP event in Qatar this weekend and follows on from the BMW M6 Gran Coupe's world premiere at the Detroit Motor Show 2013 in late January.
Although BMW has yet to announce just what changes have been implemented on the 2013 BMW M6 Gran Coupe to turn it into a fully-equipped MotoGP safety car, it is likely to have maintained the standard 4.4-liter twin-turbo V8 engine of the road car which pumps out an impressive 560hp. As a result, the BMW M6 Gran Coupe can sprint to 100km/h in just 4.2 seconds.
The release of the 2013 MotoGP car marks the 15th year BMW has provided the safety car for the superbike series and as with all previous years since 2003, BMW will award a special BMW M car at the end of the season for the rider with the best qualifying record!