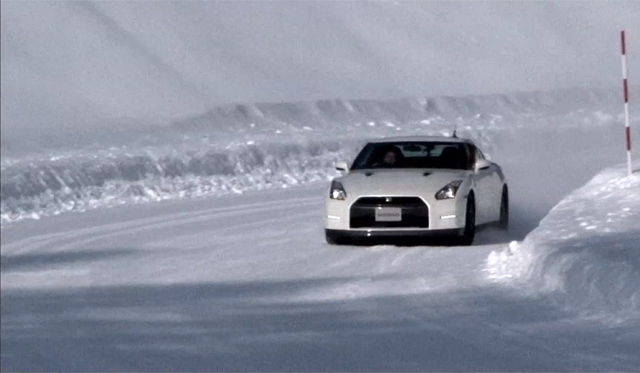 You will be hardpressed to find somebody willing to argue agaisnt the technical prowess of a car like the Nissan GT-R. I mean, they fill the tires with nitrogen for God's sake.
Even so, Nissan felt the need to impart on car enthusiasts' a video reminding the world how versatile and rugged a car like the GT-R actually is. In the Nissan produced video above, the GT-R is seen testing on the snow and ice covered roads of Rikubetsu, Hokkaido in northern Japan. It's impressive to see how much easier the GT-R handles the snow compared to the 370Z, the other car featured in the video.
While this doesn't appear to be anything more than a marketing video produced to showcase select aspects of Nissan's rigourous snow-testing regime, it is impressive nonetheless. You can more than imagine the computer's are working overtime to keep the GT-R level. The updated 2013 Nissan GT-R is powered by an improved 3.8 liter, V6 twin-turbo producing 550 HP and 463 lb-ft of torque. Although we doubt it will be anywhere near its 2.7 second 0-60 time in those conditions, even with a newly pumped up engine.
Let us know what you think. Would you take your GT-R offroad in the snow?