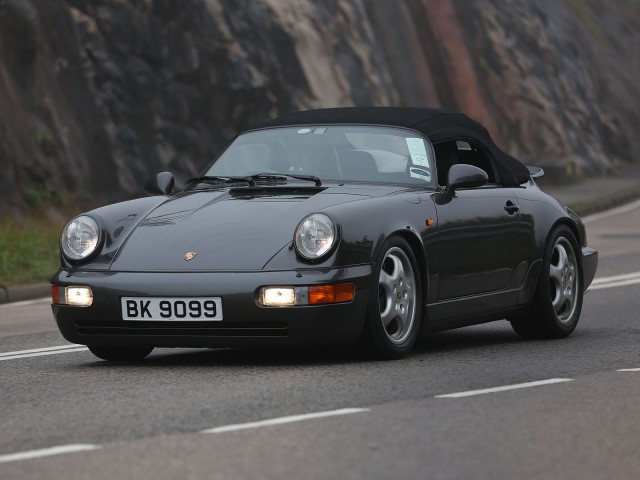 During the five or so years spanning 1989 to 1994, Porsche created, argubaly, their most iconic car to date — the 964 generation 911 speedster.
Two variations of the venerable 964 Speedster were produced; one in 1989 and another in 1994. The latter, based on the new-at-the-time Carrera 2 platform wasn't immediately available in the iconic 'turbo' widebody style. During its two years of production only 936 examples were produced of the planned 3000 unit production run, leaving the cars that survived until this day in very collectible standing.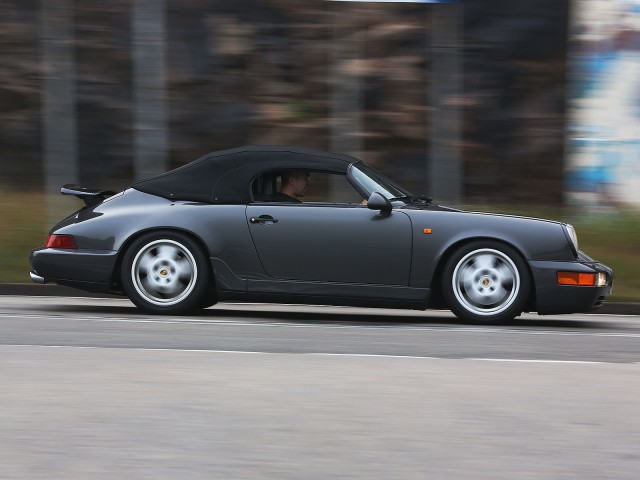 The Porsche 964 Speedster was available in two trim levels — lightweight or standard. Regardless of which you chose, the curb weight was still under that of a standard 911 of the same era. Only twenty examples were produced by Porsche's Werk 1 workshop, where a factory widebody kit was affixed, giving it a look more akin to that of the Porsche 911 Turbo.
The car that was spotted by Daryl Chapman currently resides in Hong Kong and is the only 964 Speedster to be sprayed in slate grey. It is also the last one of its kind to roll off the production line, adding that touch extra appeal. Those interested in photography may have seen the car featured on a helicopter vs Porsche shootout on the popular YouTube show DigitalRevTv. You can check out that video here, it's actually quite good.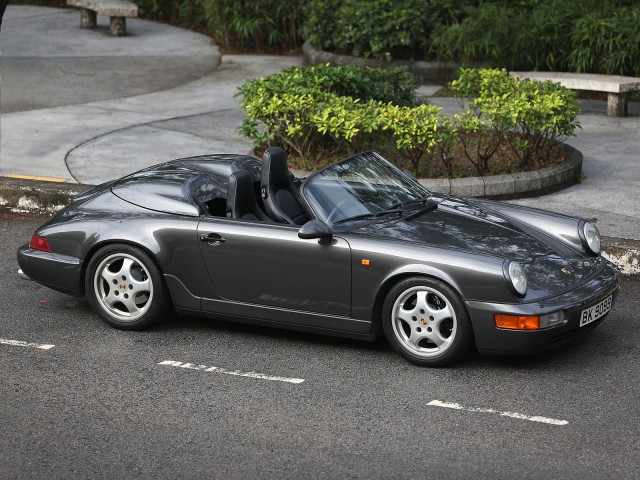 Thanks for Daryl for making us aware of the car, it is a magnificent example. If only we were closer to Hong Kong.