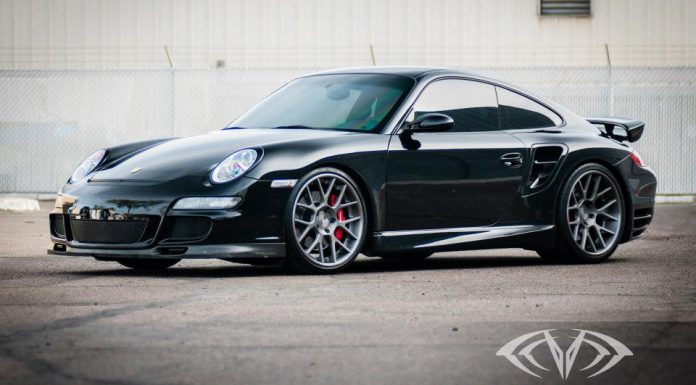 The team at EVOMS recently completed work on the following Porsche 911 Turbo by fitting it with their EVT775 horsepower package and a set of ADV.1 7DC aftermarket wheels.
These particular wheels are finished in a stunning shade of satin brushed titanium and then feature gloss brushed gunmental lips and gloss gunmetal barrels.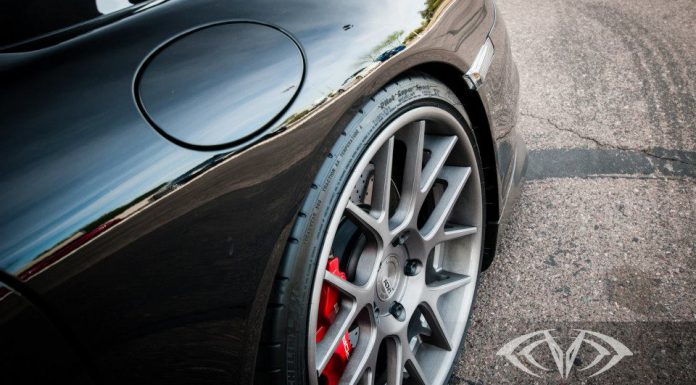 Measuring 20×9 at the front, and 20×12 at the rear, they've been offset by the red brake calipers perfectly and help to ensure that this Porsche 911 Turbo looks just as good as it drives and accelerates!