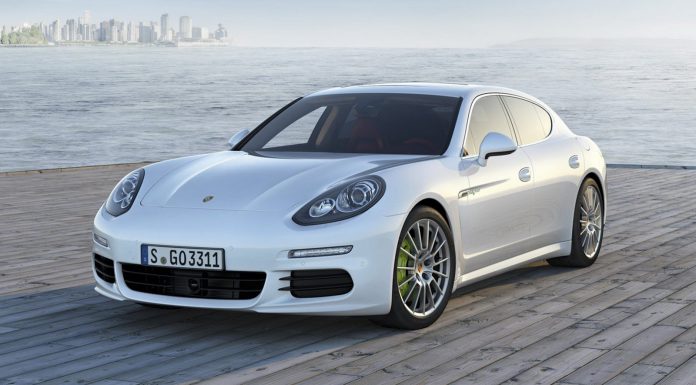 The 2014 Porsche Panamera S e-Hybrid, due to be unveiled tomorrow ahead of a Shanghai Motor Show 2013 official release, has been leaked. Nine photos have made it onto the internet. They show the new Panamera S e-Hybrid variant of the four-door Porsche as well as a range of cosmetic tweaks that are expected to make it onto the current model range.
The changes include new shape front headlights, a new front bumper, a redesigned rear bumper, new LED light clusters and a modified tail design. The official release should shed more light on the upgrades, however, the most obvious addition is the new 2014 Porsche Panamera S e-Hybrid variant.
The Porsche Panamera S e-Hybrid should get a 3.0-liter V6 engine coupled to an electric motor and a lithium-ion battery pack. Combined power should sit around the 410hp mark. Expect a 75mpg US economy rating and an all-electric range of up to 22 miles at speeds up to 83 mph
Other models will include a new twin-turbocharged 3.0-liter V6 gasoline unit producing 420hp and a new Porsche Panamera S with a 4.8-litre V8 engine.
We'll update you tomorrow when we hear more!