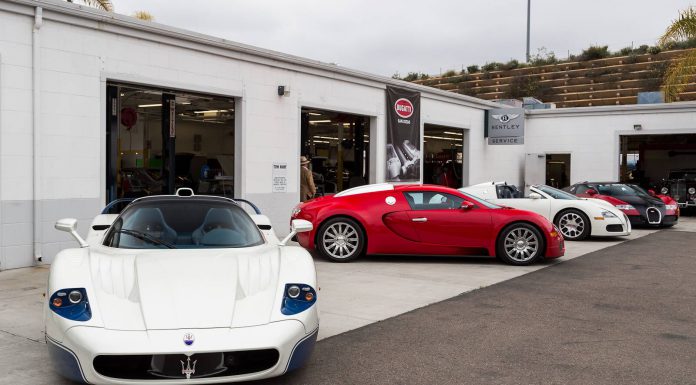 Symbolic Motors, located in La Jolla, California, is a name synonymous with some of the finest supercars. It has official Bugatti, Bentley, Lamborghini and Rolls-Royce dealership status. In short, there is no company better qualified to service or sell your supercar. With that in mind, Effspot took a drive over to their facility to take a look and shoot a few photos!
At the moment, Symbolic Motors have a fantastic range of used cars on offer. The photos reveal a fantastic foursome including two Bugatti Veyron's, a Bugatti Veyron Grand Sport and a Maserati MC12. The photos also reveal their selection of Lamborghini's, Porsche's and a workshop full of vintage Ferrari's.
Symbolic also specialise in Classic and Competition cars with a Lamborghini Miura and a 1933 Fiat 508S SIATA Spyder Mille Miglia Convertible highlighting that side of the company.