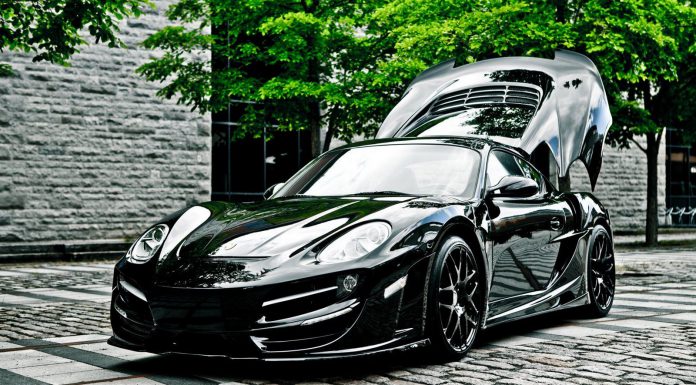 The Porsche Cayman has overtime been considered more appealing than its counterpart and the more powerful Porsche 911 series. Tuners have given us one of the best options for both cars but the Cayman has always looked better, one such case is the "Rush" series which is a name given to all Porsche Cayman cars tuned by Montreal-based Anibal Automotive Design. One such model of the Porsche Cayman Rush is up for sale!
They have showed us quite a bit of their work, their Porsche 911 tuned models go by the name "Attack" and they are also known for the Campagna T-Rex motorcycle kit called the Aero 3S. This Porsche Cayman Rush which is for sale comes in a black theme; black body black wheels and several other of their modifications. The price tag is set at $99,400.
They have broken down the price for you to see how the 99 grand comes about, the full options Porsche Cayman cost $59,000, add the Rush aerodynamic package with its modifications and its costs $35,000 while the Borla exhaust costs $4,500. Interested persons can reach them through email, their address is [email protected] or call them at 514 567 2919.