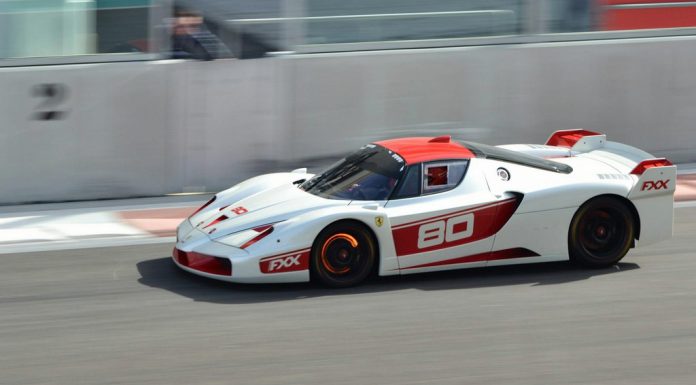 The Ferrari Racing Days Asia Pacific Series took place at the Yas Marina Circuit in Abu Dhabi from March 7 to 9. This is the same circuit designated for the Abu Dhabi Grand Prix and designed to be the Arabian version of the Monaco circuit. This was the 2013 Ferrari Challenge Trofeo Pirelli that saw some of the most exclusive Ferrari programs take part including the Ferrari 599XX, Ferrari FXX and the Ferrari F1 Clienti.
Slay Cops attended the event and managed to get us photos which reveal the Ferrari Challenge cars and the Ferrari XX program cars. Apart from seeing lots of Ferraris next to the Ferrari themed park, the Ferrari Racing Days allowed fans to see Marc Gené at the wheel of an F60, Marc is the official test driver for Scuderia Ferrari.
The second event of 2013 will take place from April 12 to 14 at the IFerranterlagos circuit in Sao Paulo, Brazil. Along with the North American series of the Ferrari Challenge Trofeo Pirelli and programs XX (FXX and 599XX) and there will be a special performance by a Formula 1 car.