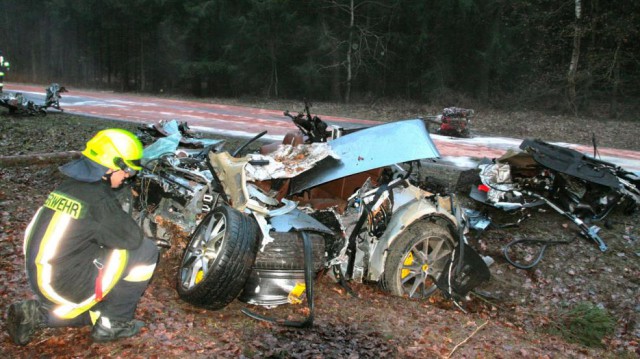 This has to be one of the worst Ferrari crashes in recent history. It happened this weekend in the Bavarian town of Langquaid. We believe this is the mangled remains of a Ferrari California. All we have to go on is the wheel, the rest of the Italian supercar is completely unrecognisable.
Bild.de report that the 42 year old driver miraculously survived the wreckage. He is in a critical condition after being airlifted away from the scene of the accident. It appears as though the driver lost control of the car at high speed, veering into the trees. The car overturned several times leaving wreckage stretched along a 100 meter section of the road.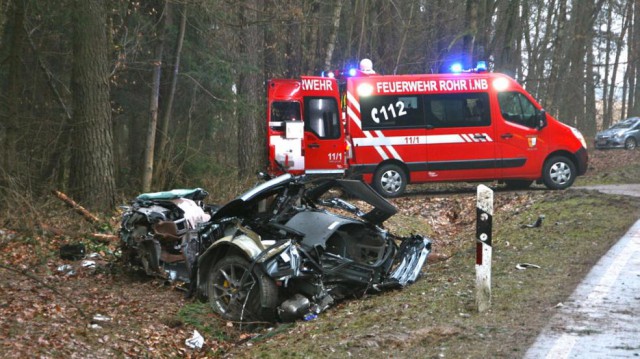 Bild reports that the damage amounts to around 130,000 euros. Looking at the remains though, we reckon the car is a complete write off. Hopefully the driver makes a full recovery.