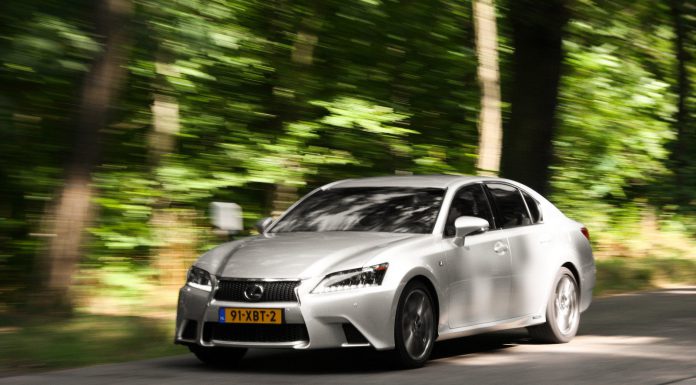 Rumors about a high performance Lexus GS sporting a GS-F badge have been circulating for the past four years albeit Lexus has been denying all of them. Suggestions were plenty, some arguing that the Lexus GS-F would feature a V8 supercharged engine while others said it would use a V10 engine similar to the Lexus LFA, the latter were shunned down by Lexus saying the V10 was exclusive to the Lexus LFA.
In a recent report we read from Worldcarfans.com, Lexus filed a Trademark for the GS-F badge in the US, this was done through the United States Patent and Trademark Office. Back in the year 2011, Lexus made a GS 350 F which added a rear wheel steering system over the standard GS, it retained the same 3.5 liter V6 powerhouse.
The new action of filing for a Trademark does not imply anything strong but this could mean two things, one is what we all want to hear and that's Lexus plans of making the GS-F model while what we don't want to hear is that Lexus might be doing this to prevent any other company from using it, preventing any confusion brought to their GS line cars.