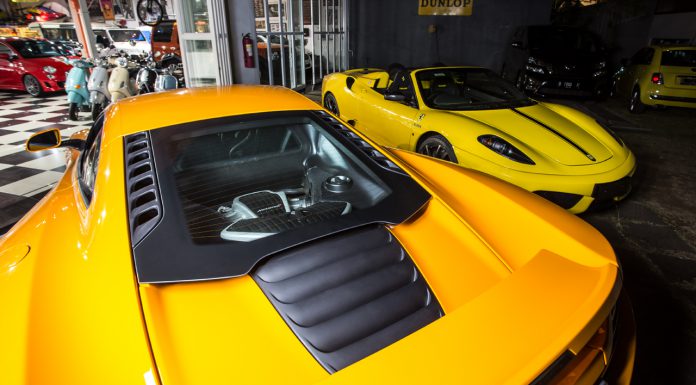 Our latest Photo Of The Day comes courtesy of automotive photographer extraordinaire Ronnie Renaldi and features two of the most potent supercars produced in recent years.
On top of coming from rival manufacturers, the McLaren MP4-12C and Ferrari 16M Scuderia Spider are separated by a few years and couldn't be any more different.
Whereas the Ferrari 16M Scuderia Spider is a stripped down, hardcore racer for the road, the McLaren MP4-12C has been classified as one of the most comfortable supercars ever produced and the following image captures these two supercars perfectly!
Be sure to show your support for Ronnie by checking out his Facebook page and personal website!