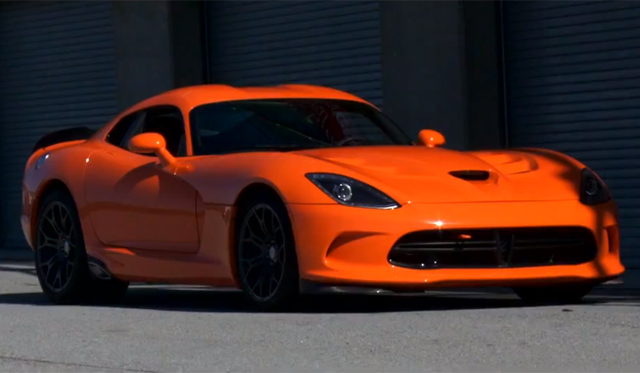 After officially releasing the 2014 SRT Viper TA last week before swiftly handing the keys over to the team from Motor Trend, SRT has released its official promotional video for the track-oriented American supercar.
As with most videos of this type, the clip features some stunning driving footage of the potent 2014 SRT Viper TA and helps to really showcase just how much of an improvement the car is over the standard 2013 SRT Viper and 2013 SRT Viper GTS.
Just 33 examples of the 2014 SRT Viper TA will be produced and even though the car doesn't feature an engine changes, significant chassis, suspension and aerodynamic improvements make this the most capable supercar to be called a Viper!
More specifically, it features a two-mode Bilstein DampTronic system, a carbon fiber x-brace, lighter wheels, stickier Pirelli P Zero Corsa tires and carbon fiber front and rear spoilers.