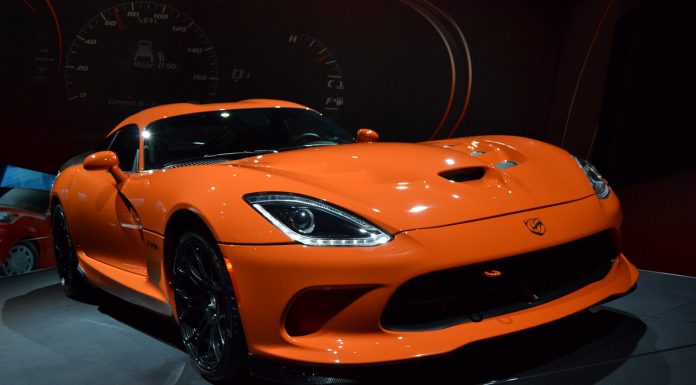 The New York Auto Show 2013 saw the unveiling of the SRT Viper TA, a track focused version of the brand new American supercar. The Time Attack package will see a limited production run of just 33 units. We sent a photographer to take a look at the precariously balanced supercar!
The Viper TA (Time Attack) spec-package is designed for extreme performance in a special road course focused handling package and the 33 units will be offered in special Crusher Orange exterior paint color available beginning third quarter 2013.
The 2014 SRT Viper TA features an all-aluminum 8.4-liter, mid-front V-10 overhead-valve engine producing 640 horsepower and 600 lb.-ft. of torque which is by far the most torque of any naturally aspirated sports-car engine in the world.
For full details on the SRT Viper TA, visit our earlier article.