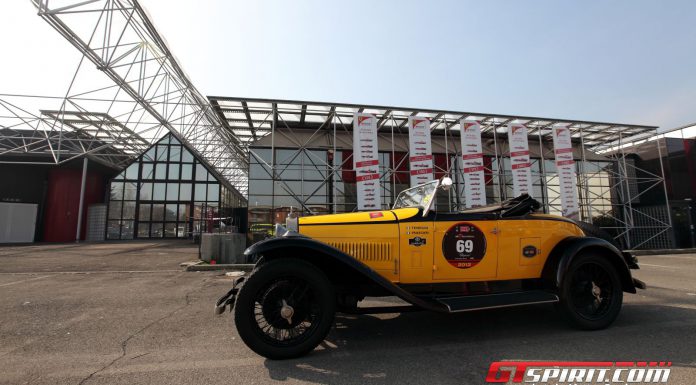 Last week, the small Italian town of Sassuolo played host to one of the widest array of automobiles to ever be on display.
This is, of course, the 14th annual Concours d'Elegance Salvarola Terme. This years featured marque was anything British, from MG's to Jaguar's — if it was made in England, it was to be celebrated. Not just British cars attended, however. In a rare sight, four Alfa Romeo 6c 2500's were put on display, with one of the bunch winning "Best of Show."
As you can see in the gallery provided by Matteo Grazia, no less than 5 (!) Ferrari 250 GT SWB's were in attendance, alongside other rarities such as a 1963 Mulliner Park Ward (chassis #1). In enjoyment of the typical Italian sunshine, the cars were taken on a scenic tour of the surrounding areas, only later to be parked for admiration by the masses.
Check out the gallery above and tell us what your favorite car is. To be honest, we're partial to the 60s era Ferrari's. They just ooze class, don't they?