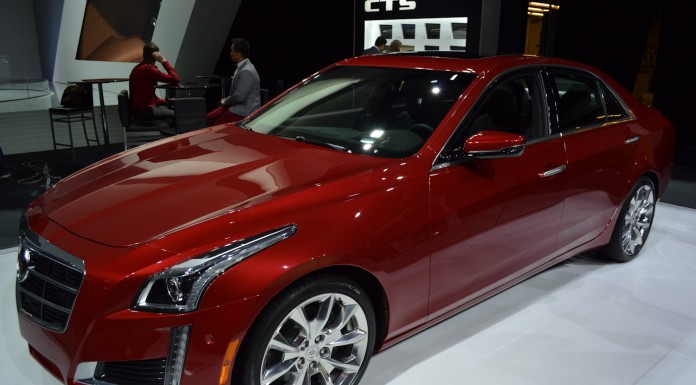 The 2014 Cadillac CTS has made its official debut here at the New York Auto Show 2013. The car was announced recently and the biggest highlight was the introduction of the twin turbo V6 engine, a fast one for both GM and Cadillac. It has a total output of 420 horsepower (313 kW) / 430 lb-ft of torque (583 Nm) which is SAE certified making it the most power-dense six-cylinder in segment at 118 hp/liter and is also Cadillac's first twin-turbo engine and eight-speed automatic transmission.
Its sports new cylinder block and cylinder heads casting with strengthened connecting rods. The compression ratio is at 10:2:1 and the two turbo chargers produce 12 pounds of boost thanks to the vacuum actuated wastegates with electronic control valves that enhance all that. The entire powerhouse is then mated to a paddle-shift eight-speed automatic transmission.
View more of our New York Auto Show 2013 coverage here!