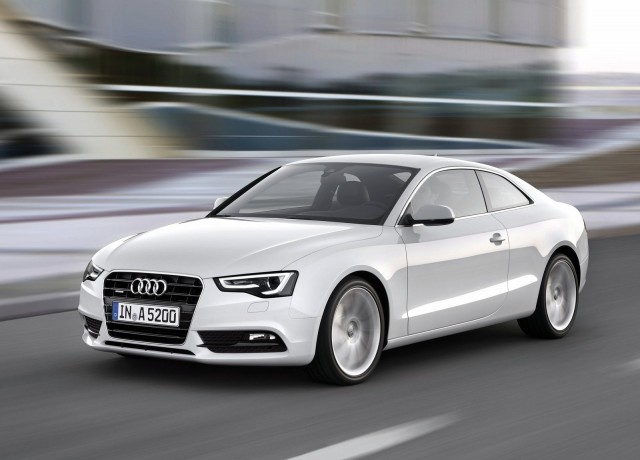 In order to successfully compete with the upcoming BMW 4-Series in the coming years, reports suggest that Audi
will be ditching the V8 engine from the next-generation Audi A5 while also stripping 100kg of weight.
The updated model is expected to arrive sometime in early 2015 and will initially be offered with a 2.0-liter petrol turbo engine producing 177hp and a 197hp 2.0-liter turbo-diesel engine.
Audi's primary goal with the 2015 Audi A5 will be to drastically improve its handling capabilities and the loss of 100kg will go a large way to creating these desired requirements.
Car Magazine reports that the weight saving will be achieved through the addition of hollow-spoke wheels and aluminium panels, changes which will ensure the 2015 Audi A5 losses none of the luxuries of its predecessors.
After sales of the 2015 Audi A4 have kicked off, Audi will then offer it with a 227hp 2.0-liter TFSI engine before the 340hp Audi S5 makes its debut sometime later.
Further models in the updated Audi A5 line-up will include a more powerful Audi RS5 producing 475hp from its twin-turbocharged V6 engine, a cabriolet and possibly even a plug-in hybrid Audi A5.
[Via Car Magazine]