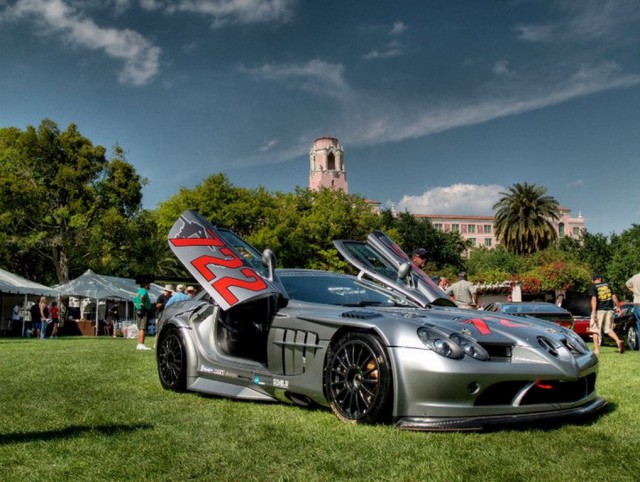 On April 5th, the Festivals of Speed St. Petersburg edition will take place at the Renaissance Vinoy Resort Golf Club and will last all the way to April 7th. The event will start with the luxury jet port reception which is staged inside an actual aircraft hangar. Guests experience a fabulous display of vintage and contemporary aircraft, the world's most exotic cars, custom created motorcycles, high performance boats and the finest luxury lifestyle product displays.
Just like any other luxury car event, this one will also treat guests to vibrant cocktails from a premium brands open bar and indulge in sumptuous, themed food displays while experiencing the world's most exotic vehicles. The entertainment is provided through the relaxed musical notes of smooth jazz performed by a strolling saxophonist not to mention there will be a live and silent auction with proceeds going to charity. The following is a photo gallery of a previous events showing you what to expect.
Festivals of Speed are Florida's premier automotive and luxury lifestyle events that showcase the best in automotive among other luxury detailing associated with luxury and sports cars. Spearheaded by Joe Sabatini, the event takes place throughout the year in five places starting with the Amelia Island in March, St. Petersburg in April, Mission Inn Resort Club in Lake County in May, Miami in October and finally Orlando in December.