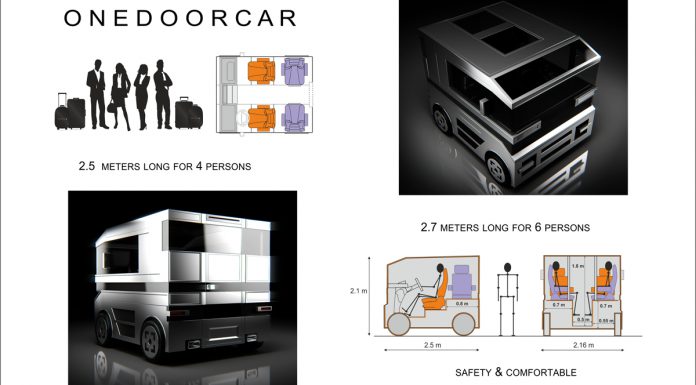 A Russian car was privately shown at the Geneva Motor Show 2013 with four wheels and only one door to access the driver and passengers. The driver and passengers move from the door to the seats through a passage located on the central longitudinal. The engine of the car is located on the side of the passage under one or more seats.
The car measures 2.5 meters to accommodate four passengers while that of six passengers measures 2.7 meters. The engine is placed below the seats and the safety is up to standards of a rally car. The images below show more description about this car and a comparison between other cars including Mercedes-Benz, they also elaborate its efficiency in traffic.
The car designed by Alexander Createric Private Solutions reduces traffic congestion in cities by 30-40%, increasing the number of parking spaces by 70-80%, it also reduces the number of accidents on intersections of roads due to improved visibility for the driver, a significant increase in the level of safety of the driver and passengers in case of serious road accidents.