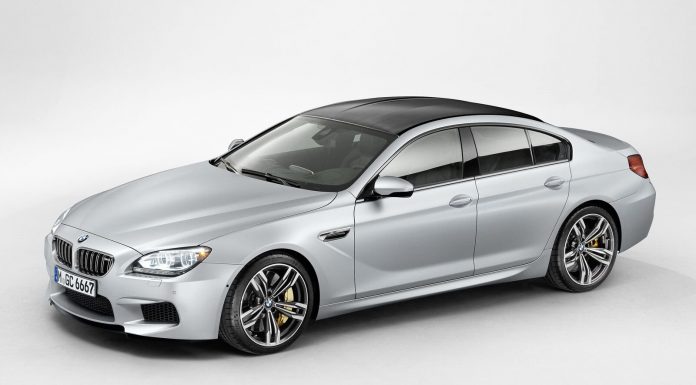 BMW has announced new updates for the BMW M6, Coupe, Convertible and Gran Coupe Model Year 2014. The updates will also go into the BMW 6-Series Coupe and Convertible models including the BMW 6 Series Convertible Frozen Brilliant White Edition that we showed you in our previous post.
The main changes for the 2014 BMW M6 are the introduction of the optional 6-speed manual transmission, and M Carbon Ceramic Brakes. This manual transmission will be offered at no extra cost and it comes with engine management software that automatically and seamlessly matches engine speeds during every downshift in the Efficient and Sport modes of operation. Once the driver switches the engine mode to Sport+, it cancels this feature and requires the driver to synchronize downshifts using the accelerator pedal for maximum involvement.
As for the M Carbon Ceramic brakes, they come with large-diameter, long-life front and rear brake rotors very light in weight at 19.4 kg and this increases the effectiveness of the entire suspension system. These brakes also dispatch away the heat generated by high-speed braking hence restricting energy loss.
Other changes include the introduction of the BMW xDrive all-wheel drive in the 2014 BMW 640i Gran Coupe. The M6 models and Gran Coupe will also get latest-generation HMI, BMW iDrive 4.2 BMW navigation system with display and control in the third dimension, it has a 1.3 GHz processor and dedicated 3D graphics card. This navigation system will also come with a full speech recognition function and optimized voice control system to complete the portfolio of office functions offered by BMW ConnectedDrive as BMW.