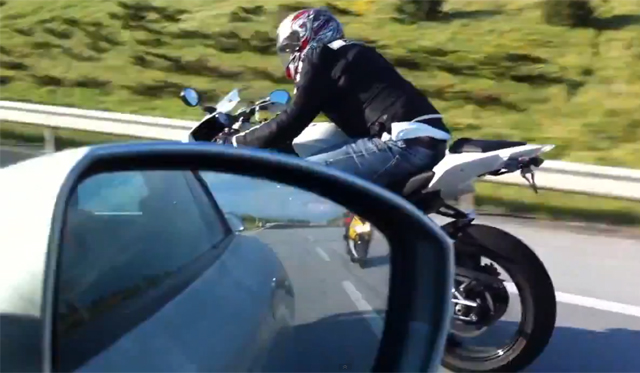 Even though it's hard for many automotive enthusiasts to accept, high-performance motorcycles can generally outperform supercars in a straight line.
Sure, with the advancement of launch control systems, some high-end supercars such as the Lamborghini Aventador can reach 100km/h in well under 3 seconds and consequently keep pace with many motorcycles, two-wheelers generally have the upper hand when it comes to rolling drag races as showcased here.
http://www.youtube.com/watch?feature=player_embedded&v=Sc7JUkDIm_s#!
When the following Nissan GT-R came up on a BMW S1000RR and Yamaha R1, only an intense drag race could ensue, and that's exactly what happened.
Despite the insane acceleration capabilities of the Nissan GT-R, both the superbikes pull out a substantial lead as the Nissan GT-R reaches just under 300km/h!