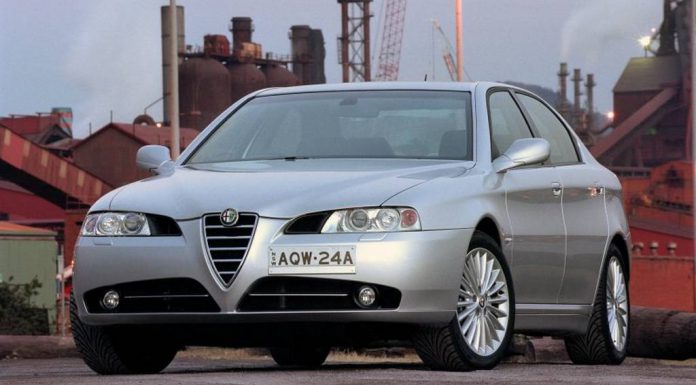 Sources close to Alfa Romeo are reporting that the Italian manufacturer is preparing to launch a brand new halo sedan to rival the established Mercedes-Benz E-Class and BMW 5-Series.
The car is pinned for a release as early as 2015 and is set to be built from Maserati underpinnings, possibly those present on the upcoming entry-level Maserati Ghibli sedan.
Just last year, Fiat CEO Sergio Marchionne revealed to Car Magazine that a successor to the Alfa Romeo 166 was not on the horizon as the firm would instead focus on its smaller Mito, and Giuletta ranges.
However, with Maserati recently confirming that it plans to increase production immensely over the coming years, with a goal of selling 50,000 vehicles annually by 2015, a successor to the Alfa Romeo 166 could be back on the cards.
Very few details about the new Alfa Romeo are known, but reports suggest it'll not only share the same platform as the Maserati Ghibli, but that it'll also be offered with the twin-turbocharged V6 petrol and diesel engines of the upcoming Ghibli.
[Via Car Magazine]