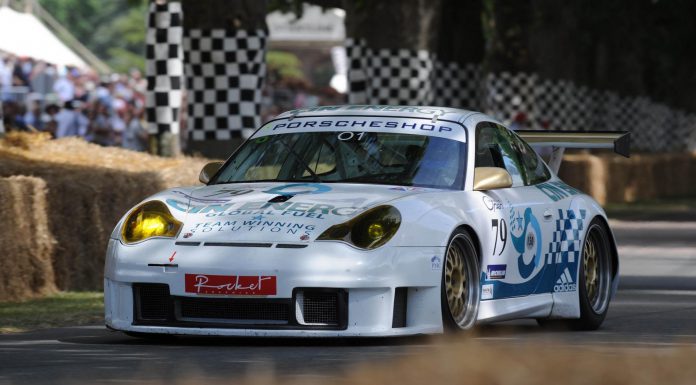 As we recently mentioned, Porsche is set to celebrate the 50th anniversary of the legendary Porsche 911 at the upcoming Goodwood Festival of Speed 2013 and the company has just revealed what it has on offer for the 20th Goodwood Festival of Speed.
All seven-generations of the Porsche 911 are set to be on display, as well as the 1984 Paris-Dakar winning Porsche 911 and the 1998 Le-Mans winning Porsche 911 GT1.
Additional cars pinned to feature prominently at the festivities include a special 1965 Porsche 911 racer dubbed the Project 50 racer put together by Porsche Classics, and various other Porsche models including the 356, 908, 917 and 962.
[Via Motor Authority]