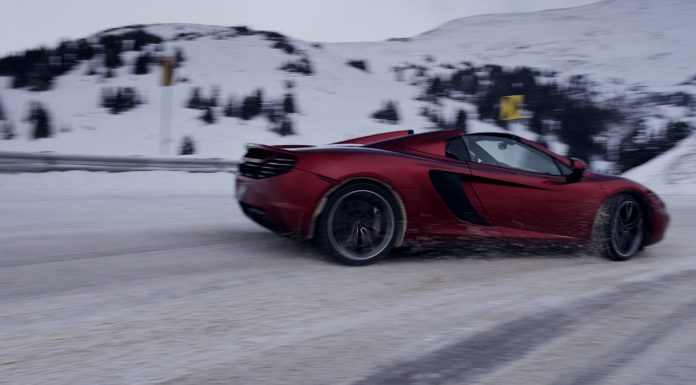 McLaren marked deliveries of the McLaren 12C Spider in the North American market by creating a small film based on a race between a professional snowboarder and the McLaren 12C Spider. The venue is set at 11,990 feet (3,655 m) above sea level on the Loveland Pass, the highest mountain pass to stay open during the winter months.
The competitors are 8 time competitor at the winter X-Games snowboarder Chanelle Sladics and current overall record holder for the Pikes Peak International Hill Climb Rhys Millen from New Zealand. Rhys who has featured in a number of films including the Fast and Furious franchise is also the 2005 Formula Drift champion and 2008 Drifting World Champion.
This was a perfect way for McLaren to showcase just how agile the 12C Spider can be under harsh conditions, revealing a commanding grip between the tires and the snow. A 3.8 liter V8 engine fed by two turbochargers is definitely ready to impress the North American market!