The 2014 Mercedes-Benz S-Class has been spotted on the streets in Germany while undergoing a video shoot. The latest spyshots from Road & Track reveal details of the upcoming luxury sedan expected to debut in May this year. The camouflage is no longer there as the new car sports sleeker metal sheets. You'll notice a few similarities between it and the CLS-Class, especially on the side finishing, something we had not seen in the previous generations.
The current generation features 12 engine options which range from a 2.1 liter in-line 4 cylinder engine to a 6 liter V12 engine. The next generation units are yet to be revealed.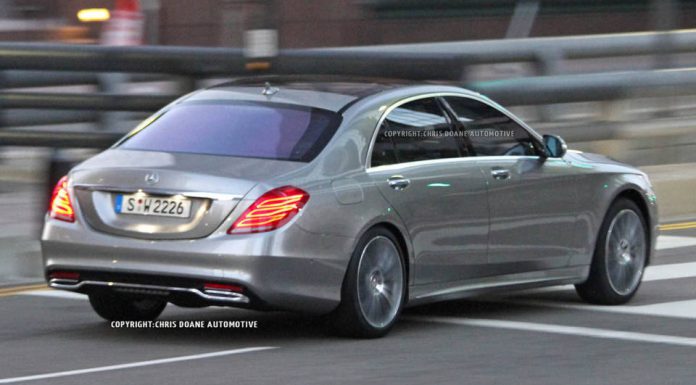 And just in case you were wondering why the number plate reads S W2226, it could only mean S for S Class, W222 for the new generation while the number 6 is the chassis code for the new generation W222.