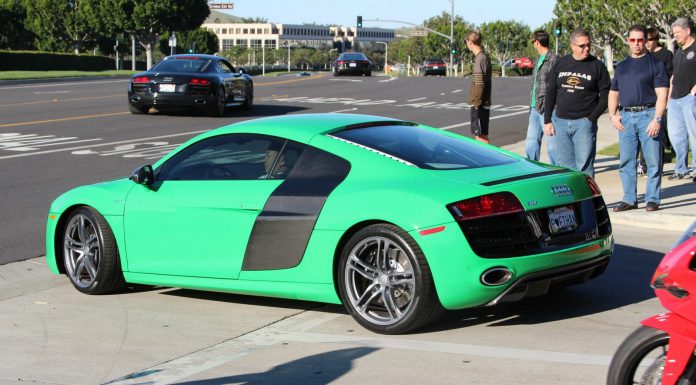 Cars and Coffee Irvine is with no doubt one of the most active Cars and Coffee events out there. Their weekly events feature more cars and more participants than most others. Cars and Coffee Irvine is a weekly Saturday morning gathering in Irvine, California where hundreds of car owners congregate to have coffee and showcase their performance cars. In their weekly releases from the 23rd February 2013 we see an exciting mix of supercars!
The event was graced by some of the usual supercars that show up in every edition. But, the latest edition showcased some important vintage and historic supercars starting with the Ferrari F40 and the Aston Martin DB5. The list also includes the usual culprits, a Ferrari F430, Lamborghini Gallardo Superleggera, Maserati GranTurismo in blue not to mention tuner cars like the Nissan 350Z. Be sure to check out part 2 coming soon!
Check out more about them Cars and Coffee Irvine Here!